At Petasfield Riding School we aim to provide every rider with the opportunity to achieve their goals.
We're a riding school based in Hertford that can help you learn and progress in a professional yet friendly and fun atmosphere.
What do we offer?
We offer tuition for beginners all the way through to the more advanced rider. Group or private lessons are available.
Hacking available (subject to initial assesment).We run regular hacks, please email for further details if this is something of interest to you.
Here at Petasfield Riding School we also provide the chance to learn horse care through being a Pony Club Centre and also offering BHS care stages training. Prices for everything can be found here
Bring along your own horse to one of our Clinics or events. Perfect for some informal practice!
Clinic space is available to hire for Coaches & Instructors. Email for more info.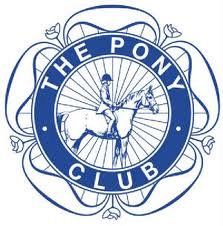 Pony Club Centre
Our charities
The Gambia Horse and Donkey Trust
A percentage of proceeds from a selection of our events will go towards both charities.
Riding School Licence Number: 17/1502/ARE
Licencee: Mrs Crissie Flemming
Latest News...
Full reopening starts this week 🥳🥳🥳
(W/C 3/8/20)
🐴A reminder to all clients that the new lesson schedule & payment terms start now!

* * * * * *
Please see below for our up to date Covid-19 policy:
❗️New Policy:
In accordance with the The Pony Club and BEF guidelines as taken from the latest government statement, we have the following policy in place. We have taken the time to ensure we have thought about how we can set things up to keep both our staff and clients safety top of mind at all times. Please see below for current policy which you must agree to adhere to.

❗️We will be wearing masks to check girths and stirrups and will ask the rider to look the other way whilst we do so.
❗️We will then maintain 2 metre social distancing throughout the lesson unless your child requires leading, for which we will again wear a mask for.
❗️Please note that for lead rein lessons the children will take it in turns to trot as only the instructor can do this with their mask on and we are not asking our helpers to do this.
❗️Please ensure you bring gloves with you & wear whilst riding.
❗️Please ensure you have your own hat as we don't really want to use our hats on multiple people.
❗️We will have the gate open for you to ensure no-one needs to use the keypad
❗️We will ask that you drive in and park in the allocated client car parking space which is on the far side of the school gate. It will be sign posted and have space for 2 cars. If you arrive early for your lesson and the client before you is still there you must remain in your car until they have got into theirs.
❗️Please wait for the instructor to call you over and into your lesson – wait by your car until they do.
❗️We ask that all clients are punctual for their lessons as we cannot run over on time.
❗️There will be a hand sanitising station in the car parking bay so you can sanitise your hands on arrival without needing to enter the yard. We will also have some latex gloves there in case you forget yours.
Please once again sanitise your hands once you've finished your lesson and then get straight back into your car.
❗️Clients are NOT permitted to enter the yard and we must stress that there is no use of the toilet unless absolutely necessary, so please ensure you allow for this before you come!
❗️We ask that only one parent attend where possible and siblings must remain in the car.

Thanks all – we can't wait to welcome you back.

Crissie and the team at Petasfield
* * * * * *
FREE MANURE AVAILABLE- bring your own bags/tools
* * * * * *
Please send all bookings & enquiries via email to: crissie@petasfieldstables.com
To keep up with all our latest news and updates please follow us on our Facebook page